Why we are a Dementia Friendly Men's Shed
Our management team and our members are committed to helping those who live with dementia in its many forms and we make every endeavour to assist members with dementia to fully participate in the life of our Shed.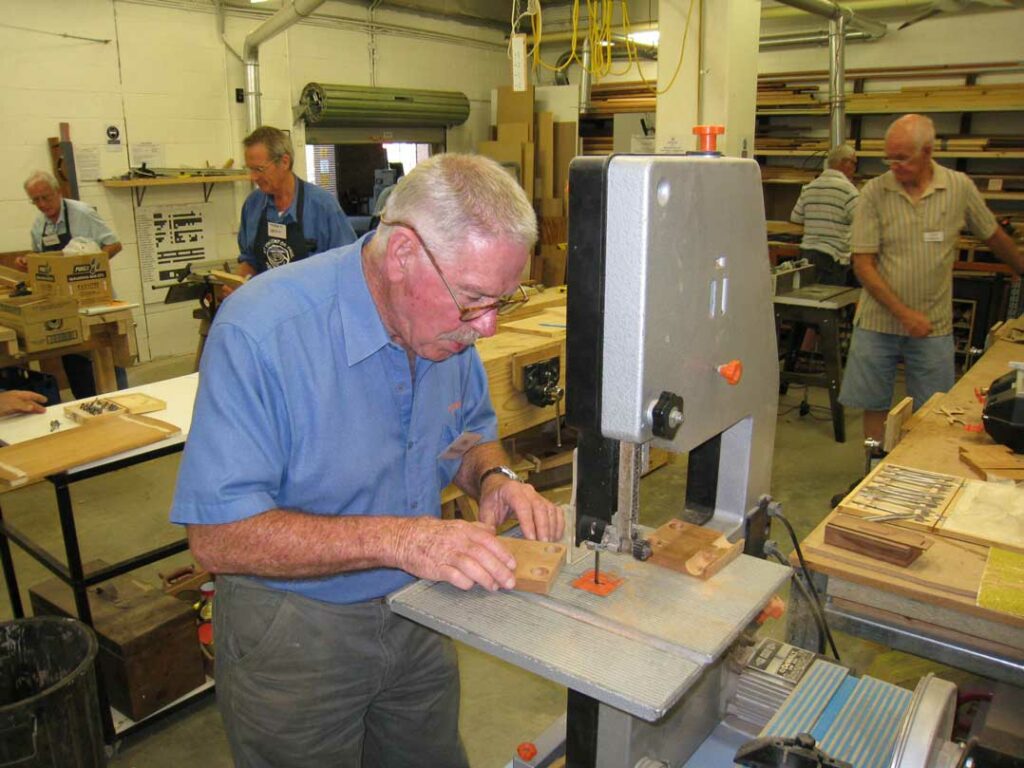 Join the Forest Men's Shed
A Dementia-Friendly Community Group is one that recognises and accepts that people in the group who live with dementia are entitled to be supported and respected in ways that allow them to live a high quality of life with meaning, purpose , self-worth and value. Our Men's Shed is such a place!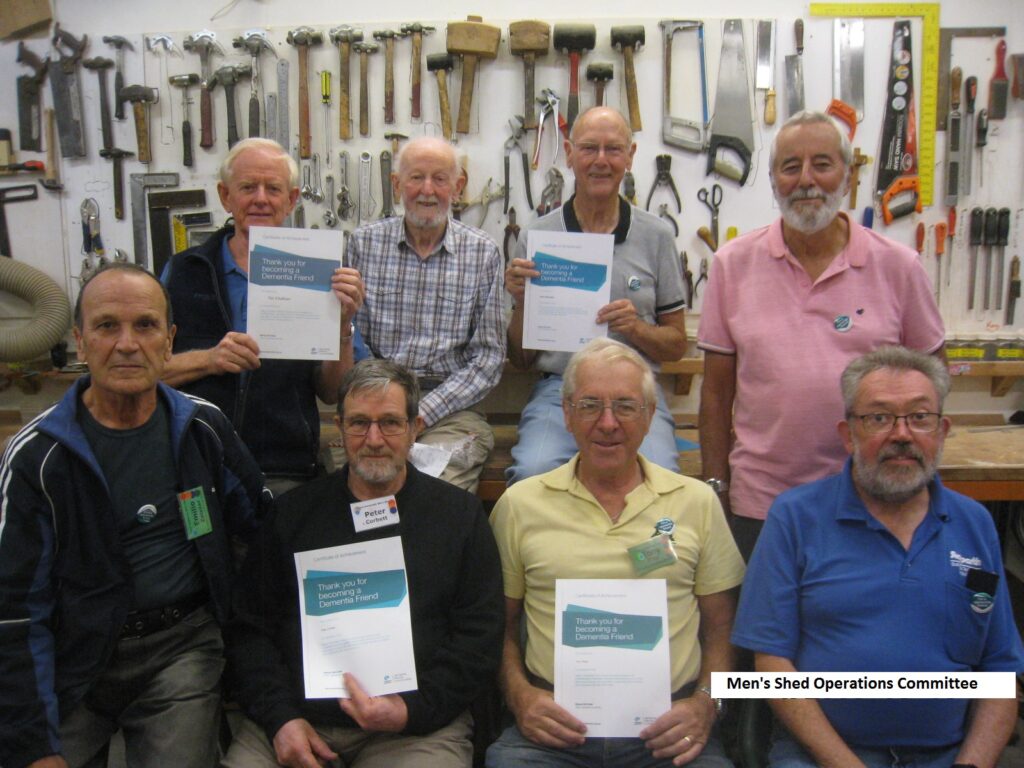 Our Commitment
At our Men's Shed, our Management Committee, our Supervisors and our Members are all aware of what life is like for a person living with dementia.
A number of our members of varying ages are living with dementia in its various forms and stages of development. Because of this situation our Management Team and members have committed to become more dementia aware so that together we are better able to help those with dementia to feel they are respected and accepted by other members all of whom strive to be friendly, supportive and encouraging towards those members with dementia.
How We Are Making A Difference
We aim to ensure that our members living with dementia are able to remain active participants in all aspects of their life while at The Shed.
In collaboration with the Northern Beaches Dementia Alliance, our Management Team, our Supervisors and Members have participated in dementia awareness education and we are proud to have now been formally recognised as a Dementia Friendly Community Group by Dementia Australia. In fact, our Men's Shed, is the first men's shed in Australia to be so recognised and to be listed on Dementia Australia's Dementia Friendly Community Map.
Our Shed was a charter member of the Australian Men's Shed Association (AMSA), our Founder and Inaugural President having been a member of the initial steering committee that later led to the formation of AMSA. In collaboration with AMSA, Dementia Australia has developed a Dementia Manual for Men's Sheds which our Shed has adopted as our guideline for helping to make our Shed more dementia friendly. Our President was a foundation member of the Northern Beaches Dementia Alliance, the committee overseeing the Northern Beaches Dementia Friendly Community Project.
Wherever possible we will endeavour to accommodate the needs of members and prospective members living with dementia, while at the same time maintaining our rigorous safety standards that are in place to ensure the welfare and well-being of all members.
Those with dementia wishing to apply for Shed membership will be patiently, respectfully and tactfully assessed as to their ability to fully participate in the life of The Shed. Where it is assessed that a prospective member will need the assistance of a male carer in order to use The Shed facilities, then this situation will be discussed in further detail.
Those who have been medically assessed as living with dementia, their families, carers and friends are welcome to contact us to discuss possible membership of The Men's Shed.
Get in touch
If the families and friends of men who may appear to have dementia (but have not necessarily been medically assessed) believe that membership of a men's shed would be beneficial to their family member, then they also are encouraged to contact The Shed.
Strict confidentiality is assured.
Interested in joining The Men's Shed?
Send us an enquiry, or simply visit during opening hours and chat with a Duty Supervisor and with members. You will be made most welcome!