Our Work
See what we make for ourselves, and our community!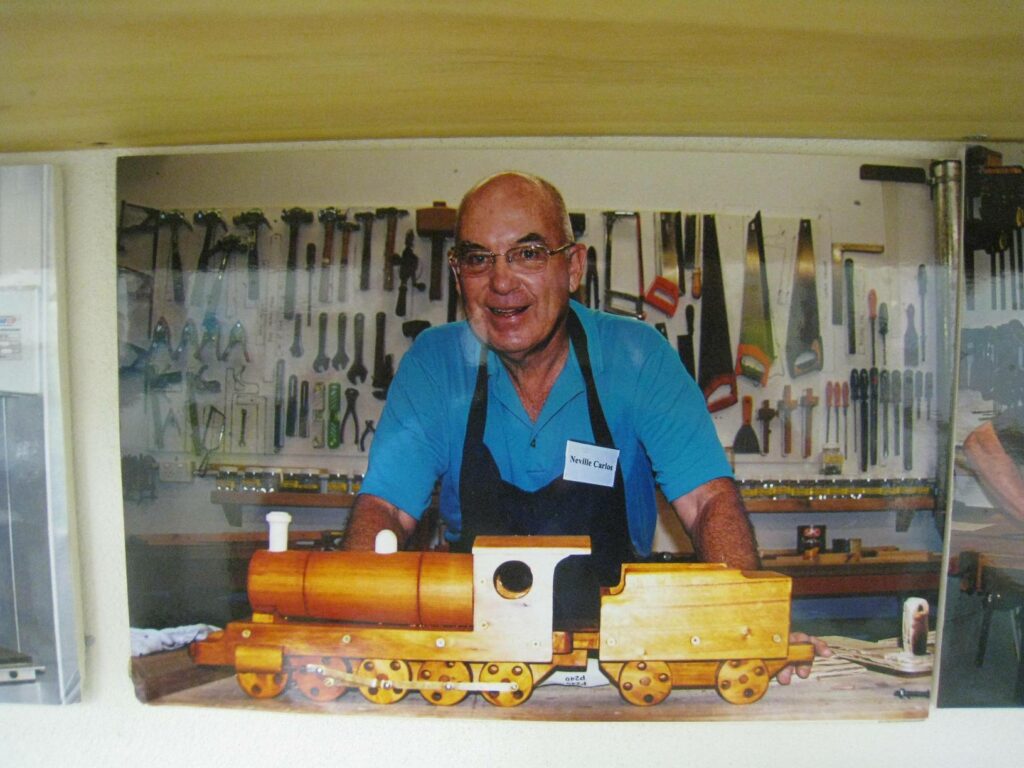 Things We Make and Sell
The Forest Community Men's Shed is a non-profit member operated, incorporated association and, for its ongoing financial viability, relies substantially on income produced from the things we make & sell – timber products made entirely by Men's Shed members.
Shed members craft a broad range of hand-made timber products including toys, jewellery boxes, trains, puzzles, turned wooden bowls, doll's houses, rocking horses and the like.
As well, we accept orders and commissions for bespoke custom made items such as mailboxes, commemorative plaques, public speaking lecterns, tables, cabinets, clothes storage boxes, in fact 'just about anything' made from timber.
Got Something That Needs Fixing?
We are also happy to repair small items of furniture and toys. However we need to stress that The Shed is not a factory, but rather it is a hobby centre and drop-in centre, where retired men can enjoy 'mucking about with wood'.
We have amongst our members some highly skilled craftsmen including cabinetmakers, joiners, wood turners, sculptors, and carvers.
The Shed has undertaken numerous projects for other non-profit organisations such as churches, preschools, kindergartens, scouting groups, retirement villages as well as for small owner operated businesses. We will be happy to discuss how we can cost effectively assist non-profit groups.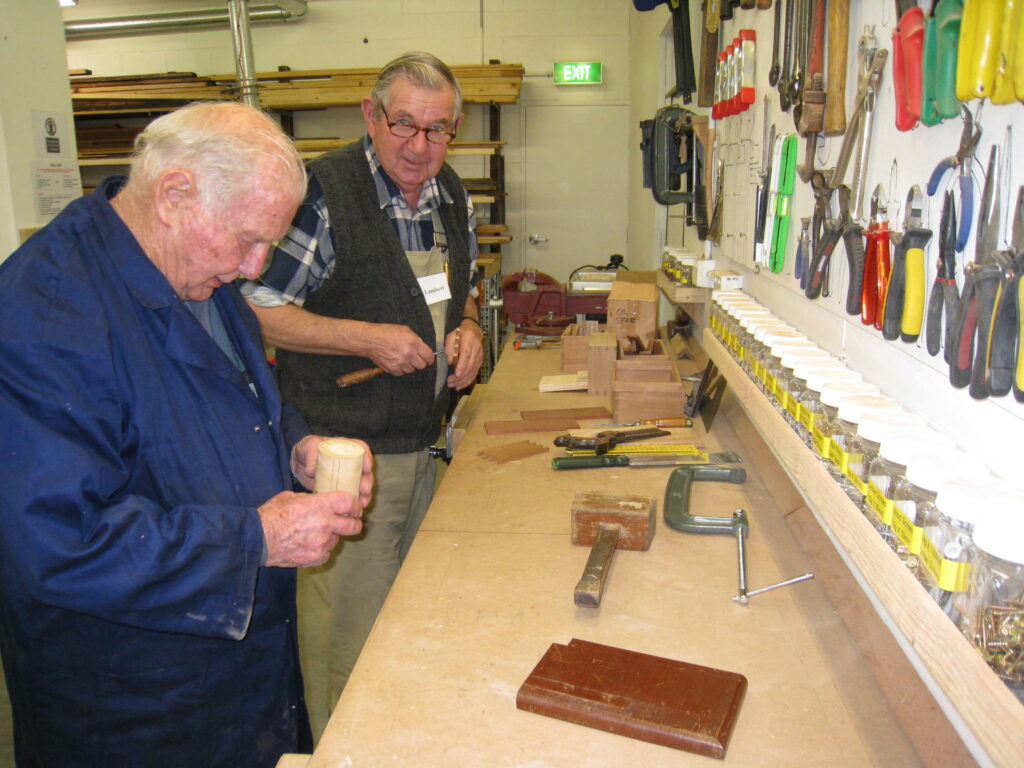 The Men's Shed made a number of Native Bee Hives for the The Coastal Environment Centre at Narrabeen.
We volunteered to build Reading Thrones for 6 local schools.
Interested in joining The Men's Shed?
Send us an enquiry, or simply visit during opening hours and chat with a Duty Supervisor and with members. You will be made most welcome!