Community Projects
See what we make for the benefit of our community!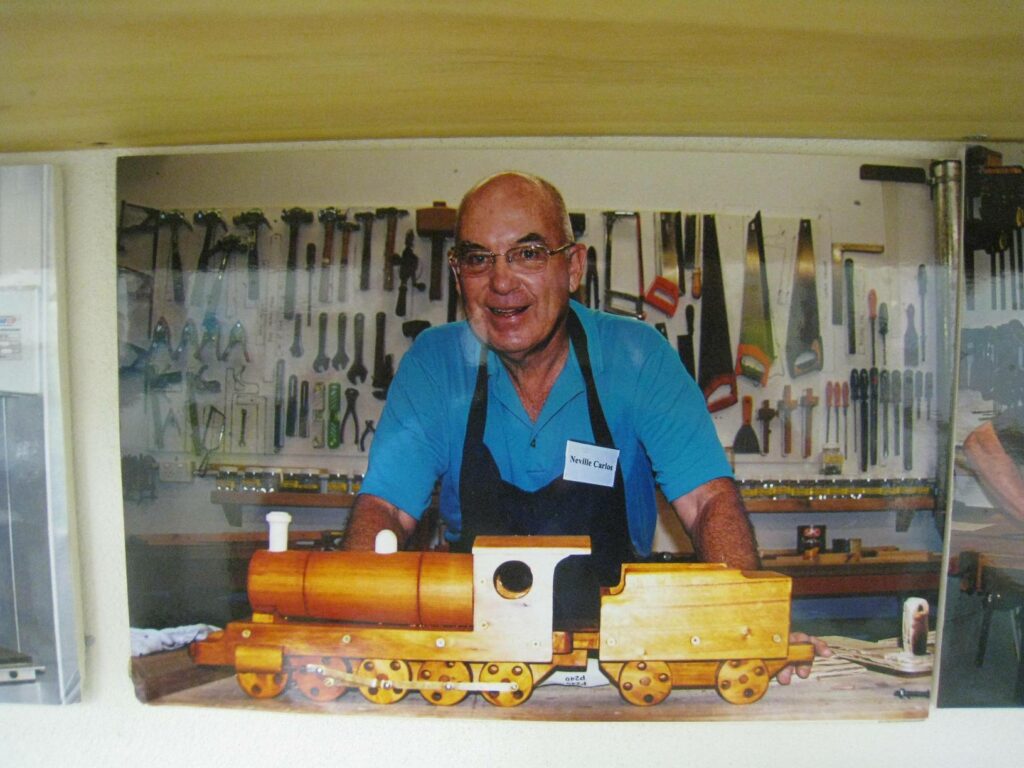 Things We Make and Sell
At The Men's Shed we are frequently asked to undertake projects for other community groups, non-profit organisations and for individual members of our wider Forest Community. Our members are justifiably proud of the many such projects we have undertaken some examples of which are briefly outlined below
Featured Project:
Narrabeen Tram Restoration
Northern Beaches Council asked us to participate in a project to fully restore an old Sydney tram which when restored would be located at the 'new' tram-shed café at Narrabeen.
Over a period of about 2 years many of our members carefully restored all of the interior timbers which were rotting, missing or covered with graffiti.
All of the timber panelling throughout the tram, the timber seats and window frames all had to be scraped back to the original timber prior to staining and varnishing. In many cases new timbers had to be cut, shaped and fitted.
The work involved many hundreds of hours of painstaking and dedicated effort and the restored tram now takes pride of place at the Tram Shed Café – Narrabeen.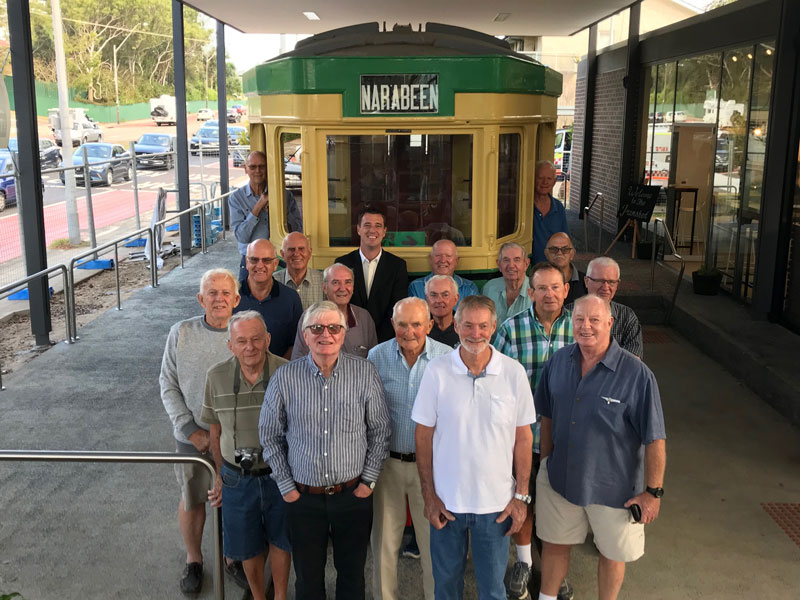 Interested in joining The Men's Shed?
Send us an enquiry, or simply visit during opening hours and chat with a Duty Supervisor and with members. You will be made most welcome!